Werner Minder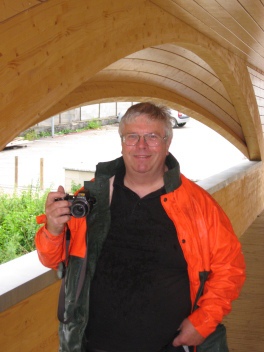 Werner Minder, 1948, apprenticeship as carpenter with his father in Emmenthal, soldier in military engineering, two years in Switzerland as carpenter, team leader, several classes at the wood school in Bienne, federal diploma in 1973, since 1970 in the canton Nord Vaudois, 15 years in a timber construction company as builder, foreman and master carpenter. Since 1985, owner of a frame construction company, Minergie prefabrication, and also roofing and tinplate making.
More than 10 years part-time teacher at the HES bois in Bienne.
Hobbies: nature, classical music, statics timber constructions, ecology.